One of my favorite craft mediums is vinyl. I love it and use it a lot.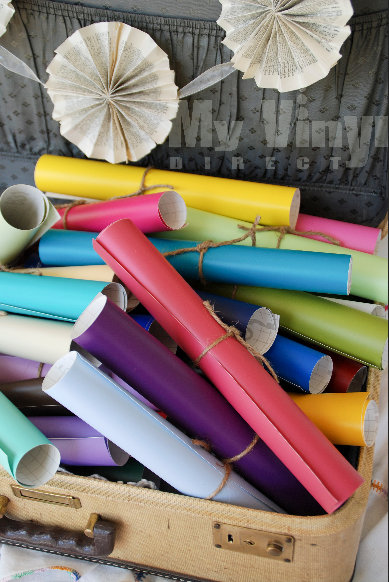 That brings me to My Vinyl Direct! Here are some fun facts about this awesome company.
PRICE: You can buy the vinyl by the size! and it's so cheap!! why buy tons of vinyl when you only need a few inches?
COLOR: There are SO many colors to choose from!
TYPES: You have your standard craft vinyl, and so many speciality vinyls: glow in the dark vinyl, dry erase vinyl, chalkboard vinyl, iron-on vinyl, etc. So fun!
SHIPPING: Same-day shipping! Any order over $75 ships for free!
USE: Their vinyl is compatible with all personal cutting machines!
So, who wants to win an assorted pack of vinyl from My Vinyl Direct?! $25 value.
Giveaway ends on Tuesday, December 4th at midnight. The winner will be announced on my Facebook page the following morning.
I did receive free produce to try out. But I think the quality and value is top-notch :)